Below are just a few of the reviews we receive weekly
Dear Russell & Fun Paw Care,
I'm very pleased to announce the professional association of South Beach Animal Hospital with Russell and Fun Paw Care.
Our doctors, staff and hospital have chosen Russell for his training skills, compassion and professionalism when referring our patients for training or behavior issues. Whether it's routine obedience, a severe anxiety issue or anything in between, we trust Russell's use of the most updated humane and positive training techniques that are the gold standard of the animal behavior community.
We've received only the most enthusiastic response from our clients that we've sent to Russell and the bottom line is that his most compassionate and positive training techniques are absolutely the most effective. He not only trains your pet, he's great at teaching the pet owners how to be effective parents! I've not seen a trainer with his level of experience and ability in my almost 20 years of practice in South Florida!
For the people and pets that make up the VCA Animal Hospital family, there's no one we trust more with training, care and behavior issues than Russell and Fun Paw Care.
Sincerely,
Dr. Mike Tenzer
VCA Animal Hospital
---
Dear Russell and Fun Paw Care,
You are a gifted trainer. Thank you for dedication and compassion for training & helping homeless dogs…
Warmest regards,
Dr. Jane Goodall
---
Dear
Russell,
Thank you for all of your help and the best dog training…Brilliant! Love & Light xo
Naomi Campbell and Vladislav Doronin, Milo & Winston
---
Thank you so much for your dog training and behavior services and we really appreciate your generous dog training Miami donation to our event and foundation.
Dwyane Wade, Gabrielle Union, Sasha (RIP) & Wade's World Foundation
---
Russell is not only one of my dearest friends, but the guru of dog training, behavior and all things dog! I am very excited about partnering with Russ to advance the understanding of service animals and saving homeless dogs.
Love,
Steve Guttenberg
---
Dear Russell,
I have received some feedback from the board. I was informed that when Premier made the donation, and before they were owned by Pet Safe, the understanding was that the donation was to cover only the first printing of the documents. As a result, we no longer have an obligation to maintain their image in the pieces as I had erroneously thought when I first wrote back to you.
As a result, we will be removing the Premier Logo from the statements on the web site. Apparently, the printed copies had the logo removed but the older pdf versions were left on the website. We will be putting up more current versions.
The board, and myself, wanted to thank you for calling this to our attention and I am glad we can get it worked out to everyone's satisfaction.
Take care,
Dr. John Ciribassi
President of (AVSAB) American Veterinary Society of Animal Behavior
---
Dear Mr. Hartstein:
Thank you for collaborating with the AVMA to help educate the public on "How to Choose a Dog Trainer." During their fall and early winter meetings, the AVMA Animal Welfare Committee and the AVMA Steering Committee on Human-Animal Interactions discussed your request for an AVMA policy addressing "How to Choose a Dog Trainer." After reviewing related material from several sources, the unanimous conclusion of the members of those groups was that educational material produced by the American Veterinary Society of Animal Behavior (available here: http://avsabonline.org/uploads/position_statements/How_to_Choose_a_Trainer_%28AVSAB%29.pdf) fulfilled this need nicely. As such, these AVMA Committees suggested a link to this material be placed on the AVMA website.
We have done so and the AVSAB information is now linked to our website here:
https://www.avma.org/KB/Resources/Reference/AnimalWelfare/Pages/Animal-Welfare-related-links.aspx
As you may note, the AVMA has recently redone its website and additional enhancements are in progress. Among planned updates are a careful look at the animal welfare-related webpages. Because these updates cross multiple areas of concern with different needs, they will take some time to complete, but rest assured they are on our to-do list and we will get to them just as quickly as human and financial resources permit us to do so.
Thank you for your interest and concern. While we understand you were interested in a separate AVMA policy, we believe this solution provides needed information with a responsible use of resources.
Sincerely,
Gail C. Golab, PhD, DVM, MANZCVS (Animal Welfare), DACAW
Director, Animal Welfare Division
American Veterinary Medical Association
---
–
Russell and Fun Paw Care
I am proud to Present you with this Certificate of Recognition for your hard work and dedication to the Miami Beach Disability Access Committee and a Key to the City to Steve Guttenberg for his activism as well.
You do great things! Thank you!
Philip Levine, Mayor of Miami Beach
---
Dear Fun Paw Care,
As a veterinarian not only do I have a house full of crazy animals, I also have long work hours. Having known Russell for some years, I recently called on his services to help with behavior modification techniques for my overly anxious, hyperactive dog. She's a handful, to say the least, and I was not expecting such dramatic results in just the initial visit, considering her anxiety level and history. However, his dedication, professionalism, depth of knowledge and passion for animals are evident. The techniques he utilizes and teaches are clear and effective, and they are already helping make my household more peaceful and calm. I am over the moon to have his help and will not hesitate to recommend Fun Paw Care to all my clients, family and friends.
Cheers,
Dr. Lori Walter
---
Thank you Russell for your help, and magic!
With gratitude,
Alan Faena and Ximena Caminos
---
Dear Russell,
What an amazing change you have made in our lives and the lives of our little Pekinese, Lulabelle!!
When we got her, she had been abused and abandoned and it showed in her actions. It was recommended to us that we have her put down because we would never be able to train or control her and for years, it looked like she would always be a beautiful but aggressive little puppy.
We had many trainers over the 3 years that we had her before meeting you. They came highly recommended by our vet, friends, and dog groomers but none of them were able to do anything with her and it was costing us a fortune in training bills – not to mention the stress and disappointments.
We consider it a miracle that we met you one day as you were bicycling down our street and I was trying to walk Lulabelle. You admired Lulabelle and I told you to keep back because she was not well trained. We started talking and you said that you could train her in one session. I decided to take a chance because we had nothing to lose and we set a date for the entire family to meet with you.
In one hour, you changed her from a dog that was running around in circles, barking and lunging when anyone approached to a docile, friendly, sweet, calm, little puppy. – and she stayed like this. We had to make a trip out of town and she had gotten along so well with you that we asked you if you would watch her while we were gone. When you came over, she walked away with you and never looked back at me. This was remarkable because she is VERY attached to me and wants me to carry her constantly. When I was around, she refused to be held by any other family member. You sent daily picture updates via the cell phone and she truly looked very happy. For the first time, she also went to the dog park (with you) and she was around other dogs.
Our friends cannot believe that it is the same dog and some of them have petted and held her for the first time in 3 years. She had made a remarkable, permanent, adjustment and it is all because of you.
Thank you so much as this has changed our lives and we can now enjoy her as well as love her. You are a miracle worker and really know how to handle dogs! We will always be grateful for what you have done for us.
All the best,
(In loving memory, RIP) Dr. Carol K., Leon & Lulabelle
---
To all doggie parents,
Russell is the BEST, most patient, most caring, and most successful dog trainer/ dog psychologist EVER! No exaggeration or hyperbole. Our two-year-old male Havanese, "Magic", while handsome and "mostly" behaved had some bad habits. Such as, never listening, to anything! Well, Russell worked with him in our home in Miami, in his home in Miami, and then in NYC (a whole different set of problems- sidewalks, cabs, noises, other dogs in very close proximity) and Russell is a miracle worker.
My husband and I can't recommend Russ high enough. He gave us back a (still handsome) but now a sweet mannered family member.
Thank you Russell. You really are wonderful, and we appreciate all your hard work.
Stephanie & Dr. Steven Richman & Magic ~ Fisher Island, FL ~ NYC
---
Wow, Russell is proof that you don't need to have a heavy hand for dogs to learn quickly. You're amazing, we're converted! Thank you so much for your help!
Gabrielle Anwar & Shareef Malnik & Bijou
---
---
Dear Russell and Fun Paw Care,
I have been in the rescue business for a long time and have dealt with all sorts of trainers but Russell is by far the BEST, most knowledgeable, most professional and he has a real understanding of what dogs need, and think… Russell has helped me rescue 3 dogs that really needed help… Calvin and Hobbes were two brothers left in the Everglades to die until they were rescued and brought to a local animal hospital. Both seemed to have very little contact with humans, and if they did they were very disappointed with them… They had trust issues; among other things…They would sit in their crate together, with no emotion at all, very sad and just existing.
Russell began walking them and taking them around town to experience everyday life. Then he took them in and fostered and trained them and they became different dogs. Both had smiles on their faces, tails never stopped wagging, and the behavior of both of them and their transformation was truly unbelievable. So well trained and wonderful, that they both got wonderful loving homes and will live their lives with love, respect, and comfort…
Then there was Archie, picked up in a terrible neighborhood, he had never been in a house, he lived on the street with a pack of dogs, and had no manners as a domestic animal. A veterinarian said that he was "aggressive and should be put down"… I knew Archie needed a chance at a life just like Calvin and Hobbes, so I contacted Russell again and again, another successful story… Archie, like Calvin and Hobbes, would sit in his crate day after day, with a label on his crate "Aggressive…will bite""… So Russell hears his story and comes to meet Archie, takes him out, observes him and assesses his behavior. The first thing Russell said is "Archie is not aggressive, maybe a little timid and anxious, but these are things that we can work on and modify"… Since that first meeting with Russell, Archie is a happy pup, he goes to the dog park plays with all his buddies, goes on long walks, sleeps in a house on his bed, is no longer a crate, and will eventually find a forever home just like Calvin and Hobbes did. This I know is true, because without Russell we would never have had this success.
I would tell everyone I know, never to give up, go right to the source, Fun Paw Care, who can help. One last thing, Russell treats every dog as if it were his own and every dog that has had the chance to work with Russell has a special place in his heart. This I know is true!
Russell I can't begin to thank you … Words just are not enough…
Susan Fracasso, Miami Beach
Calvin, Hobbes & Archie
www.myanimalsrock.org
---
Dear Fun Paw Care,
Our experience with Fun Paw Care is and has been extremely professional and most enjoyable. Russell's kind manner and up to date training knowledge has made both our training sessions and boarding experiences productive, effective and most importantly our dog loves the time spent with Russell. The positive, humane methods Fun Paw Care employs as the basis of his training is brilliant, fun and entirely effective, eliciting amazing changes in behavior in a very short period of time.
We are typically very cautious of others taking care of our dogs, but we immediately felt total confidence in Fun Paw Care to both train and board our precious puppy. From the many photos and videos shared with us during our dog's stay, it was very evident Russell and the Fun Paw Care team went above and beyond the normal care. Russell is the perfect choice for any dog care and we highly recommend his services.
Joanne and Earl Tushman, Trevor & Kali, the Portuguese Water Dogs
---
---
Russell is THE BEST dog trainer.
Dr. Fredric Brandt (RIP my friend, you are sorely missed)
---
"Russell is the Rolls Royce of dog training and pet services!"
Channing Rollo, Isabelle & Rozsa, Chicago & Miami
---
Russ is a kind soul who can think DOG and understand DOG body language to the highest level. I have a German Shepard who was not well behaved. I had to move into a condo with-Russ trained me to train my dog how to re-invent his behavior coming from a private home. Russ also explained how to increase my dog's calmness.
I have watched Russ give us his time trying to get shelter dogs a home.
He is the best of the BEST!
Larry & Laura Colin & Dylan
---
We are so lucky to have found Russell to train our Vizsla puppy! As first-time dog owners, we did not know what to look for in a trainer. After a few sessions with our first trainer, we knew that an electric collar was not the way we wanted to achieve basic obedience for our highly intelligent, energetic, and sensitive Vizsla. After just one session with Russell, we were so relieved to learn about his approach to training and just the overall positive energy he brought into our home. We are amazed at the progress we have made with our now 7-month-old Vizsla and look forward to continue to channel his intelligence and energy in positive ways with guidance from Russell. He is the real deal. He LOVES what he does and it is reflected in every session
Matthew Larkin, Lindsey Knego & Cash
---
You are so impressive; I cannot believe how much you know about dogs and how fast the dogs are learning. Thank you for training our dogs and for helping us!
The Bee Gees, Barry Gibb and family
---
When you meet Russell, it doesn't take long to realize that he's an affable, peace loving & thoughtful person full of positive energy. Upon watching him interact with Sasha, my skittish 3 yr old Boxer, it was obvious that those qualities play a key role in his unprecedented ability to form an immediate bond with her. I was at my wits end up to that point, but felt that if anyone could help socialize Sasha, then that person would be Russell. I was rewarded when it became clear that after subscribing to his training methodology, the change in Sasha's behavior patterns, interactions with strangers as well as other dogs, and overall level of happiness was remarkable. I am truly grateful.
David G.
---
Dear Russell,
I was fortunate to have met Russell two years ago walking down Lincoln Road and have the opportunity to adopt my dog Pacho from him. Russell rescued and fostered Pacho for several weeks caring for him until he was adopted. He did an amazing job of training Pacho and getting him ready for a new home. Pacho has become a kind and loving part of not only my life but also the lives of my parents who have come to love him as well. He is such a wonderful complement to our lives and we feel very lucky to have him. Russell's knowledge of training and compassion for animals was very evident to me in the way that he cared for and trained Pacho getting him ready for a home considering that Pacho had spent almost the entire first year of his life living in the Everglades out in the wild. It was a selfless and caring act that I admire and respect. Thank you Russell for bringing Pacho and a great relationship into our lives. Your knowledge in the training and compassion for animals merit the recognition it deserves!
Richard O. & Jennifer F. & Pacho
---
Fun Paw Care with Russell has been great! In one week we saw drastic changes for the better and in two weeks our once nervous and anxious dog is back to her wonderful, pleasant and at ease pup that we always knew. He is highly trained, skilled, knowledgeable and a pleasure to work with. He has the magic touch!!!
Wendy & David Smith & Scarlett, La Gorce Island, Miami Beach
---
Fun Paw Care
Russell is the real deal!
I moved to Miami from RI for the winter and needed someone I could rely on for daily walks and to take care of my Mini Bull Terrier and Black Labrador when I was away overnight or for the weekend. I have also used Russell for dog training sessions to help get them used to being in the city, on a leash, and work on the "slobber-fest" which ensues when I have visitors. I have never enlisted the help of outsiders for the care of my four-legged children, so I was very discerning.
He has a command that is sweet and very effective when handling both very different dogs and I have seen amazing dog training and behavior results since their introduction. I would equate him to a loved Uncle that tirelessly continues to engage, teach and play when everyone else is at bay.
If you are looking for someone who has the utmost respect for your animal, is prompt and courteous, and values education and safety above all else, Fun Paw Care is the last place you need to look.
TED Talks Founders, Vanessa Faye Wurman, The Dude, Solomon & Family
---
We left our 2 Frenchies with Fun Paw Care to escape for a long weekend. Moving down from NYC we were concerned with them being left with someone they didn't know, overheated or exhausted by other dogs in a large facility. Pro's: 1) he is here on the beach as most other boarding and training places are off the island. 2) he is nice, intelligent, normal and has all his teeth (in comparison to others I had interviewed!!). 3) our dogs love him and still go nuts for him when we bump into him on Lincoln Rd., 4) he was quick to reply to text message updates from us regarding their status individualized attention so they get lots of love and attention…Recommend without reservation!
Dr. Marcy, Matt, and Elvis
---
My experience with Fun Paw Care is and has been extremely professional and most enjoyable. Russell's kind manner and up to date training knowledge has made both our training sessions and boarding experiences productive, effective and most importantly our dog loves the time spent with Russell. The positive, humane methods Fun Paw Care employs as the basis of his training is brilliant, fun and entirely effective, eliciting amazing changes in behavior in a very short period of time.
I am typically very cautious of others taking care of our dogs, but we immediately felt total confidence in Fun Paw Care to both train and board our precious puppy. From the many photos and videos shared with us during our dog's stay, it was very evident Russell and the Fun Paw Care team went above and beyond the normal dog training care. Russell is the perfect choice for any dog care and we highly recommend his services.
Jackie S.
---
Both Cali, my Frenchie and Sugar, my English Bulldog loved training with Russ. He loves what he does and is a great trainer. Very patient and loving with my pups!
I trust my dogs fully with him. Great job Russ, the pups miss you!
Best,
Mari Alarcon Grimalt & Rayne Rascon and Cali, Sugar, Charlie & Suki
---
Made my dog obedient!!! Provided excellent care! I would leave my beloved Chihuahua anytime!
Dr. Amy S.
---
I've never seen a more loving person w/an animal!! Russ is as good as it gets when it comes to a trainer. I have an English bulldog and watching how well Russ works with her and other dogs have given me a better understanding of the kind of parent I want to be w/ my dog and even a loving person to all animals. I've learned so much from him on how to parent Carmen, w/ love understanding and patience. He is truly a gifted trainer and I know that anyone who takes his services will not regret it and will be glad to have left their baby in his hands. Great job Russ and thanks again!!!
Analily N. & Carmen
---
Thank you Russell, you are the best dog trainer and a miracle worker!
Lisa & Danny Porush, Winston, Chelsea, Bridgette, & Louie
---
Russ was super helpful in answering my hundreds of questions about our new puppy and supplied us with a lot of great material to help us with care and training. He truly cares about the animals and the owners having a happy and positive experience!
Gail M.
---
Hi Russell,
I came across your name from Dr. Susan Friedman and her animal behavior courses, which led me to your website. I work at the Florida Keys SPCA in Key West and do behavior and adoption counseling, among my other duties. I am so pleased to see you offering your skills and knowledge to the dogs of Miami. It's comforting to know you provide a positive alternative to some of the "traditional" trainers in the area. If the need arises for a trainer in your area, I will definitely be giving them your contact info.
Thank you,
Cathy Baier
FKSPCA
---
What amazing progress with Mila's separation anxiety in just one session! I can't believe the change. I was skeptical at first but I cannot believe how your training and methods have helped, OMG thank you!
Linda F. & Pila
---
WOW, Russ and his staff are incredible! Their training and walking services are top-notch. I would encourage anyone with a challenging dog in the family to engage their help and let Russ work his" magic" with them. It makes such perfect sense and leaves everyone calm and HAPPY!
Emily Budziak
---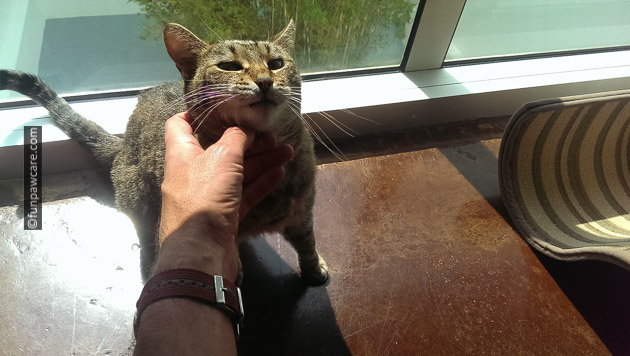 I met Russ at my business (Play-In) some time ago. We are both in the field of behavior analysis, he with animals, and me with children. I knew our paths would cross again, and when I needed someone to spend time with my Lakshmi while I traveled, I called him. I did not think it would be possible given his busy schedule, but he fit me in, and has become Tio Russ to Lakshmi. He comes to my house, plays with her, spends time with her, gives her love, sends me a myriad of pictures, and it is priceless to know that she is in great hands. So while Russ is known for his work with dogs, he is also incredible with cats, and my Lakshmi loves him! Thank you Russ for what you do everyday with our little furry loves.
Nina G and Lakshmi
---
Russ and Fun Paw Care provide an amazing service to our community — the pets and the people! Our standard poodle, Bella, really looks forward to her daily walks … THANK YOU FPC : )
Tomo O.
---
I contacted Fun Paw Care for their dog training Los Angeles classes for my puppy. Russell and Fun Paw Care far surpassed my expectations and desires for a professional, caring knowledgeable and loving dog trainer for my dog Cocoa. He helped us with obedience dog training and behavior modification. He is a consummate professional and extremely knowledgeable. He helped our entire family tremendously. The education Cocoa and my family received were a great investment and an incredible value. We shopped around quite a bit before we decided on Russell and Fun Paw Care. He came highly recommended to us from our veterinarian and I would recommend his dog training services to anyone who loves their dog and won't settle for anyone but the best.
Karen J.
---
Fun Paw Care surpassed all of our expectations. We contacted Fun Paw Care after a biting incident occurred with our boxer/ shepherd mix. Russ was polite, reliable, professional and extremely knowledgeable. Russ was gentle and loving toward us and our baby. One can definitely see the passion Russ has for dogs. As a family, we had tons of questions and Russ was there to answer every single one of them. At the conclusion of our two-hour session, we all noticed a difference in Blaze's behavior. I would recommend Russ and Fun Paw Care with my eyes closed. Russ was Blaze's savior! Truly amazing experience.
Vianna, Blaze & Family (RIP Blaze)
---
Dear Fun Paw Care,
Russell and his team have been a HUGE help with our now, 6-month-old boxer, Elsie.
I heard about Fun Paw Care from my veterinarian Dr.Tenzer. My husband and I were in a pinch & needed a pet sitter. We were a little apprehensive to use a service. When Russell came to our home to meet Elsie & become familiar with the house, I knew it would be a perfect fit. They did an absolutely outstanding job. We were in constant communication and received pictures & reports daily. We were happily at ease knowing she was in such great care.
Elsie was so happy when we got home, we just had to utilize Fun Paw Care's other services. Being a growing, and very hyper boxer, Elsie needs all the exercise she can get. We have her walked 4 times a week, 2 regular 30 min walks & 2 exercise walks. Elsie lights up the moment they come to pick her up at our office.
Not only is Fun Paw Care extremely punctual & just all around polite. Russell and his team are
over the top accommodating with pet sitting & at home walks. Always answer emails in a
very timely fashion, which is wonderful if there are any last-minute changes. They've been in Elsie's life since she was 3 months, and about 4 lbs. Now at 6 months & almost 25 lbs, I can't imagine not having them around. I highly recommend them to anyone who loves their pet & seeks a loving caretaker.
Mari, Robert, and Elsie 🙂
---
Russ is just the best! He trained my pup for a week while I was away on business and even in that short period, I noticed a huge
improvement in her behavior. I couldn't recommend him enough. Worth every penny.
Natalie & Zuri
---
Dear Fun Paw Care,
Our Rottweiler was unruly. We could not stop him from barking or control him on the leash. It was getting to the point where we were scared he was going to hurt someone. Russell came highly recommended from our veterinarian and a friend of ours whose rescue pit-bull was also pretty poorly behaved and very aggressive.
After training rocky for an hour a day for 2 weeks he was the most well-behaved boy on the block. We could not believe the transformation. Russell helped us understand and view Rocky through a new light and in fact really trained us!
He has an amazing way with animals, it's like they speak the same language. We can't thank him enough and highly recommend him for training.
Steven, Michelle, and Rocky Wilson
---
Russell is the BEST! I contacted him to help my wife and I train our 9-week old puppy, Sydney. We had 12 in-home sessions
with him and our little girl is now sitting, laying down, coming when called, and walking obediently beside us on her leash every time. Although Russell is a dog trainer, we really felt he trained US, as owners, most of all. He made us understand dog language, and how even subtle changes in our voices and behavior can affect our dog's reactions. Every session was a learning experience for us – not just for Sydney!
Not to mention that Sydney absolutely LOVES Russell. She literally cannot contain her excitement when she sees him. It's so cute. He is sweet and patient with her and we completely trust Russell's care. If we ever need a boarder/sitter in the future – we're calling him for sure.
Austin V, Family and Sydney
---
Dear Fun Paw Care,
Russell has trumped me in my dog's world of favorite people. I suspected that my spunky 13-year-old black lab was getting some really good treatment from Russell while I was gone, because he was so calm and relaxed on the days Russell cared for him. Usually, he is at the door pouncing and ready to go out when I put my key in the door any time of the day. But after the Royal Russ treatment, I come home and my dog just stays lounging on the couch. "Hey, mom, I'm good. If you need me, just holler." I clearly saw my drop down the totem pole when Russ stopped by one evening to pick up a spare set of keys. I had not seen my dog all day, and when we walked in, I bent down to hug my dog and he ran past me and straight to Russ with his tail flying. He did not even acknowledge me! I think it's great, too, that Onion is not too old to learn new tricks — like how to get more focused on dog walks (and stop lingering at every tree and poop pile) thanks to a little food in the pocket. Needless to say, Fun Paw Care is wonderful for their pet sitting services, SUPER reliable, and my dog loves me more for giving him his "Fun Paw Care days."
R.I.P. sweet onion, you will be missed by all.
Lisa & Onion
---
Hello
I would like to thank Russell for his loyal, compassionate, trustworthy demeanor. Henry adores his training sessions and spending time with Russ and has the time of his life with the adventures that Russell plans for him on a daily basis. Henry has spent a lot of time with Russell and I have been more than at peace, knowing that he is in the best care EVER .
Victoria and Henry xoxo
---
Dear Fun Paw Care,
Our dog Molly was saved by Russell from "death row" at Miami Dade Animal Services. When we met Russell and Molly she was very well behaved. Russell was very informative about proper training techniques, the dog's health, and how to positively interact with her. He was always easily available and to this day is still very much a part of our dog's life. He checks on her and us to see how her move went and how she is growing. It's very good to know that if I need advice or help in any way that he is willing and more than able. There's no one out there that is more professional, knowledgeable, and patient with dogs. I was highly impressed with his knowledge and recommend everyone to seek his help with your dog.
Amanda, Jacob & Molly
---
Russell was a HUGE help in potty training my puppy. Recently, I adopted a pup, which was my first pet. In terms of what to
do, I was at a loss. Russell was able to walk me through the potty training process with such ease & simplicty. He was a big help! I'm happy to say, we've had fewer accidents and we're on the road to potty training success! Thank you Russ!!!
Shana Saka & Nugget
---
Fun Paw Care isn't like any other service. I have been living in the area for a while with my seven-year-old Cockapoo, Cocoa. As my days got longer at work, I had to put dog walking and training into someone else's hands, something I wasn't too comfortable doing since she is the love of my life.
I started using a cheaper service but after a month neither Cocoa, nor I were very pleased. I ran into Russell in the dog park and things instantly clicked! He won over Cocoa's heart and is now helping with some of her fear and anxiety issues. I used to fight with her to go out, but when Fun Paw Care comes over she acts like a puppy again! I know I can trust Fun Paw Care in my home and with my dog. They even send me photos and texts of how she's doing which makes me feel so good. I'd never thought I'd be so content with a trainer and dog walking service. I recommend Russell & Fun Paw Care to anyone who loves their pet like one of the family!
I can't thank you enough.
Jane and Cocoa
---
Good day
I'd like to share my very good experience with Russell, who has given exceptional care to my kitten, Tata.
Recently, I had to travel out of the country for almost two weeks and I was naturally extremely worried about leaving Tata (3 months old) for so long.
Russell was referred to me by my Vet's office as an extraordinary professional and now I that I've experienced the high quality of the service he has rendered I feel very comfortable in writing this review.
I've constantly received detailed updates on how things were going and pictures showing how happy and how well cared for Tata was.
Most important, when I finally get back I found her healthy, happy and full of energy with her usual wonderful temperament.
Attached is a picture of Tata and Fun Paw Care playing. I highly recommend this service.
Ciao,
Riccardo & Tata
---
Dear Russell and Fun Paw Care,
The Fun Paw Care team is professional, punctual, friendly and experienced. Everything you'd look for in a company. My Havanese is 10 and I've never trusted anyone to walk him until I met Russell and his team. My dog is always happy to see them which is a great sign. 5 out of 5 stars!
Matthew, Ross & Jackie Yasgur
---
Fun Paw Care was referred to us by our old trainer when we were in a pinch almost two years ago. We were going out of town at the last minute, and our 70-pound, 100% full energy American Bulldog is not the easiest dog to care for. Any apprehensions about leaving Maeby went out the window as soon as we met Russell. Only a minute after we met him, Russ was already on the ground with her, playing and letting her lick his face (the sign of an instant friend!). We've been relying on Fun Paw Care ever since then, and never have to worry for a second about who's going to look after the dog or whether they can handle her. Fun Paw Care is always available for us, never has a problem with scheduling and even texts us pictures of the pup throughout our vacation. We wouldn't know what to do without them!
Thanks Russell,
Caroline, Steve, and Maeby
---
My experience:
My little dog (Old English Bulldog) Killian is part of my family. He makes me happy every day and his welfare is a high priority for me. Finding someone to help me take care of my new puppy took me quite a while – the dog walking "services" seemed so impersonal. Then a friend put me in contact with Russell who not only helped me with daily walks when Killian was a new puppy but also with questions I had about training.
When I started to travel for my job I was crazed thinking about leaving town for days without my dog. The first time was very difficult but Fun Paw Care sent me little updates and pictures that made my separation anxiety more tolerable!! Russell and Killian have been friends for over a year now – Killian hasn't needed a dog walker in a long while but I can't deny him his Fun Paw Care time. Fun Paw Care takes Killian on roller blades, plays at the park and hang out with other dog friends – they have a special relationship. I feel incredibly fortunate to have found someone who loves my dog as much as I do.
Thank you,
Maya and Killian
---
To anyone that has a dog:
I met Russell years ago while attempting to walk my American Bulldog "Bones". Russ was so friendly we got to chatting, shared some jokes, and gushed over our shared love for dogs. Russ could see that Bones was running the show and suggested a few techniques and tips on how to love my pet through positive reinforcement and discipline. Over the next few months, I put his suggestions into action and they worked!
I had to leave town for work and needed someone to watch Bones, and I knew Fun Paw Care was the only service that I would trust. I am an admitted overprotective pet owner and they really listened to my needs and made me feel comfortable. Bones loves exercise and long walks and they did not disappoint. When I came back it was hard getting Bones away from his caretaker, he had so much fun!
For years now I have recommended Russell to everyone I know, for pet sitting dog walking and training. Fun Paw Care's team is reliable, trustworthy, and truly loves dogs. They care for your dog and any dog in their care as diligently as any loving pet owner would. They train, walk, play, feed and hug every puppy like their own.
Regards,
Cindy and Bones
---
Dear Russell,
I have had other dog walkers before, but no one like Fun Paw Care!!! They don't just take my dogs out to potty… They run, jog, bike, rollerblade and go to the dog park. And I can tell the difference when I come home from work they are relaxed and not all wound up with pent up energy! And when I go out of town I can rest easy knowing that they are with caring professionals, not crated, not caged and definitely not bored! Plus, I think my boxer may have lost a pound or two cause of all the exercise!
Thanks Russell!!!!
Merceydes, Bruce & Abbey
---
Hi Russell,
Madeleine is a two-year-old Cavalier King Charles Spaniel. She is the most adorable little dog in the world and a love sponge. However – she was also a misbehaved little devil and developed a dominance problem with me. She would pee all over my apartment, my bed, and anyone else's bed. She would pull on her leash when we were on walks, she would purposely stall on walks and avoid going to the bathroom to prolong the walk, and she would growl and bark at me when I was studying or sleeping if she wanted to play. She also insisted on sleeping on my head every night. When I would administer her flea solution, she would become so anxious she'd roll around the carpet and be quite destructive.
Russell diagnosed the problem right away: Madeleine had absolutely no formal training, rules of the house and did not know what I expected of her. After only one session and with Russell's instructions, Madeleine ceased relieving herself in the apartment, walks beautifully on a leash, and only comes on beds and couches when invited to do so. She is no longer permitted to sleep on my head and is aware what she is and is not allowed to do. I haven't heard a single yip in protest when I've sat down to study or take a nap, and she even looks for my permission before she enters a room. She's turned over a new paw in life! I would wholeheartedly recommend Russell's training services to anyone if they are looking to reform their doggie!
Best,
Monica and Madeleine
---
Dear Russ & Fun Paw Care,
Leaving on a long vacation is exciting – but also stressful. What do you do with your baby girl? Your best friend and loyal companion – your dog. Leaving her in good company makes all the difference in the world. Leaving Gracie with a trusted professional, focused on meeting her needs while also keeping us well informed, was imperative. While we were busy traveling the world, we knew that our Gracie was enjoying her own vacation with a trusted pet professional. Thanks Russ for allowing us both to have a stress free, peace of mind, vacation abroad.
Sincerely,
Shed, Jose, and Gracie
---
Dear Russell,
Russell is the type of man you would trust with your kids or your dogs. He is kind, gentle and patient but, most of all, he knows dogs very well. I have a rescue terrier, Lucky, who has 'fear fighting' and other developmental issues. After one hour with Russ he was calm and focused, didn't rush the door or play his alpha role. Naturally, Lucky still tests our boundaries but slowly he is becoming more confident and relaxed.
Also, I appreciate knowing that Russell will do his best to accommodate. At the last minute, I called him to dog sit both of my dogs on a Friday and he was there to help. He even re-arranged his schedule to fit them in. Hard to find that in this city!
Sincerely,
Patricia, Nancy, Myrtle & Lucky
---
Dear Russell,
Cleo, my 2-year-old Havanese spent a week with Russell, during one of my trips. Cleo possesses the sweetest disposition, but she is very timid. She is also not accustomed to staying outside of her home environment. I was thus a little nervous as to how she would react to pet sitting. I made arrangements with Russell for some visitations at our home that she would get to know him. It was evident from the first moments that Russell has a special way of connecting with dogs. He was gentle and friendly in a way that helped Cleo feel comfortable with him very quickly.
After I returned from my trip, it was clear that Cleo had enjoyed herself and felt safe and secure: She did not have any stomach issues that typically follows high-stress situations. That was a telling sign. However, the most convincing evidence that Russell had cared for her well and shown her love and affection, came a few weeks later, when we ran into him on the street, one Sunday: Cleo was as excited to see him as she is with very few people, only those she knows well and feels attached to. She showered him with kisses and I had a hard time getting her to walk away from him.
I know that if I need pet sitting again, she will gladly stay with Fun Paw Care.
George Cozonis & Cleo, Queen of Denial
---
Dear Russell,
My family recently moved from Dallas. We had an awesome pet sitter in Dallas that I had used for over ten years so I was quite nervous about finding someone to watch Buddy, my 2-year-old Golden Retriever.
Luckily, my former sitter helped me find Fun Paw Care. They have been a blessing to my family. The first time Buddy met Russell was the day we arrived here. Buddy bonded with Russell immediately! There was no separation anxiety for either of us. Russell kept me up to date on Buddy's activities through emails and pictures. Buddy had a blast and seemed quite at home with Russell.
Buddy has pet sitting several times. Each time he has had some new adventures. He is SO happy and so well behaved after Russell sees him.
Thank you Fun Paw Care for all you do for Buddy. I can't imagine trusting Buddy with anyone else!
Warmest regards
Judy, Bernd, Abby, and Buddy
---
Dear Russell,
I now have a better sense of communication with my dog "Harley" because of our training sessions with you. Understanding and special training tips and positive reinforcement methods he has taught me have made it much more fun for my dog Harley and our family! Harley is definitely becoming a real "gentleman" as a result of our obedience training and will take the Canine Good Citizen test soon!
Fran and Mel Harris & Harley
---
Hi Russell,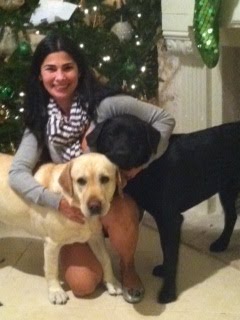 Once upon a time, I found myself with two lovely labs, Sunny- our four-year-old and our new puppy Max who is one.
Initially, we thought we were in desperate need of help with Max's (our puppies) behavior (jumping, chewing, running)…etc To make matters worse, Sunny began to copy Max's poor behavior.
Our Veterinarian recommended Russell at Fun Paw Care, to help us to train and discipline Max and keep Sunny on the same track. On our first session, I felt as if I was being trained by him as well as the pups! His soft tone of voice, his relaxed body language and his firm direction help me tremendously to understand my dog's behavior. In two sessions Max changed his crazy behavior and then we began focusing on Sunny.
Sunny was "in charge" and as an 80 pound, all muscle, high energy lab, she made me feel that she was in control and not I. She dragged and pulled me on walks so hard that she sprained my fingers! Russell made some changes in me and right after Sunny changed as well.
My goal was to enjoy Sunny and Max with my 9-year-old daughter Andrea, take them on a car ride, take them to the park and feel comfortable with them well behaved with myself, daughter, other dogs, and people. Guess what??? It is happening!!
Our life has changed because I feel more comfortable and confident around them and I now trust my dogs as I hadn't before. I now understand "why" they act the way they do and how I can make permanent long-lasting changes in their behavior.
Bravo Russell !!!
Soribe, Charles, Andrea, Sunny, and Max
---
Dear Russell,
I feel the quality of service being offered, and given, by Fun Paw Care is outstanding.
A few areas I was concerned with was dependability and follow through, this was done. Russell followed up and kept to the schedule we had agreed upon, they showed up when he said they would for feeding and walks. I was sent emails twice a day on what was happening along with an average of six to eight pictures of Zoe daily. Russell had Zoe's welfare and safety as his utmost concern, Fun Paw Care walked and played with her and she played with her playmates. I know they had bonded and she looks forward to next time.
I'm sure you will be very pleased with their service.
Chuck Nosal & Zoe
---
Dear Russell,
Thank you for helping me with Brooke's separation anxiety. By teaching me a few simple cues and procedures, Brooke's separation anxiety was immediately reduced. The logic and cues made perfect sense and she responded immediately. With time, I think she will be happy to be home left alone.
Thanks for all your help.
Todd Davis & Brooke
---
I am new to Miami and really don't have a network of friends. I have 2 cats and prior to moving here while I did use a service, I was always a bit nervous that they did not take the well-being of my cats as seriously as I did.
I needed to find someone in Miami and I read a # of reviews etc. and decided to try Fun Paw Care. I think it is the first time I traveled where I did NOT have some anxiety about the cats. Russ & Fun Paw Care are terrific, they text and email pictures every visit, etc to keep you posted. It was easy to tell that they had spent time with them because when I came back they clearly understood the different 'personalities' of each cat. Peace of Mind when I am gone knowing that the cats are OK is priceless to me. Using Fun Paw Care I had complete peace of mind that everything was fine.
Robin, IKE and Popeye
---
Dear Russ & Fun Paw Care,
We have a 7-year-old Doberman called Roxy. She is a great dog but requires a lot of exercise to keep her balanced. Fortunately, we discovered Fun Paw Care. We have had Roxy on regular weekly walks and also a regular weekly run. The people at FPC are great! They are 100% reliable and trustworthy. They love dogs and have shown Roxy lots of love and care. Our walker is a wonderful person who loves all animals. She leaves notes about how the dog performed after ever walk/run, which we really appreciate. FPC is a very professionally run business by people who really know and understand dogs. We have no hesitation in recommending FPC to anyone looking for care for their beloved dog.
Mike Cvetanovic, Val & Roxy