Best Dog Boarding Los Angeles
If you are looking for dog boarding near me, you have found the very best dog boarding and training Los Angeles California has to offer.
Los Angeles safe, exclusive, customized, luxurious, and fun alternative to dog kennels and pet sitting: Fun Paw Care's dog boarding service
You need to travel, but you also need to do it with a clear conscience.  That's hard to do if you're not certain your best friend is in the best hands, getting the best pet care around.  At Fun Paw Care in Los Angeles, our goal is to provide a dog-boarding experience so posh you wish you could trade places with your dog.
It has long been known that even the best dog kennels are much more stressful than home environments.   Adding to that stress are multiple unknown dogs (and people) are much more stressful than a single dog and person staying in a home environment.
We call it "dog boarding" because that's how people often refer to it, but that term doesn't nearly convey the pawshness.  It's the ultimate dog spa vacation on Russell's 5-acre dog boarding and training ranch.  Your dog's temporary vacation spot is private, spacious, and immaculately clean.  Private one-on-one walks and adventures with a Certified Dog Behaviorist, dog massage therapy, playtime, music, and aromatherapy are just a few of the perks.  Your dog gets 100% personal care and attention from renowned pet expert Russell Hartstein, who's a Certified Dog Behaviorist, Trainer, and Nutritionist (one of fewer than 200 in the world).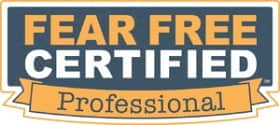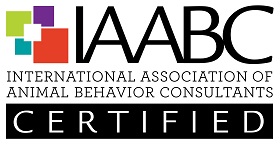 Because of Russ's background as a premier dog-behavior expert and dog trainer, every activity will weave in at least a little "behavior-building."  Your dog will come back from vacation not only much more relaxed, enriched, and fulfilled but happy, healthy, and with better behavior!
Your dog will experience the kind of luxury people have long thought of when they think of Los Angeles.  Because it's a high-touch, exclusive service, our dog-boarding service is exclusively for Fun Paw Care Members.
However far you're traveling, your dog's "vacation home" isn't far from his or her forever home.  Los Angeles best dog boarding is near you if you live in Malibu, Beverly Hills, Bel Air, Brentwood, Pacific Palisades, Downtown LA, Santa Monica, Venice, Manhattan Beach, Westwood, Marina Del Rey, Calabasas, Hidden Hills, Burbank, Glendale, Pasadena, Hollywood, Palos Verdes, or elsewhere in Greater Los Angeles.
When searching for the best boarding for aggressive dogs, check out our elite dog boarding and training.
What's included in the best dog boarding in Los Angeles experience?
Perhaps the most important aspect is what's NOT included – your dog won't be allowed to practice poor behaviors!
For our Platinum Members, besides that it's a private, one-on-one, in-home dog boarding service, here's what makes our dog boarding experience a perfect fit for your dog (and you):
The watchful and caring eye and training expertise of dog trainer extraordinaire Russell Hartstein – a Certified Dog Behavior Consultant, Certified Professional Dog Trainer, Certified Fear-Free Dog Trainer, Pet Nutritionist, & world-renowned pet expert.  Russ knows and loves dogs like no one else and designs and supervises all aspects of dog boarding.
Our Dog Daycare service is custom-tailored to your dog and complimentary while he or she enjoys the boarding experience with us.
All the Private Enrichment Dog Walks, a dog could dream of.  Tailored specifically to your dog, including as many short walks, at any time, that your dog desires.
A private, fully fenced-in 5-acre dog boarding and training ranch.
Feeding with food/treat enrichment devices via Kong Toys, slow food bowls, etc., Interactive feeding is fun and offers cognitive enrichment for your dog.
Hand-feeding routines and times, customized to your dog's needs and preferences
Medicine administration, if needed
Extra TLC at all times whether it's midnight or midday
Quiet Zen environment with Canine classical music & reggae (both genres or music shown to soothe pets)
Dog Appeasing Pheromone diffusers to help soothe your dog after a long day of fun and fulfillment.
Essential oil aromatherapy: organic therapeutic-grade lavender and chamomile essential oil scents scientifically shown to calm and soothe pets
Luxury dog beds, including everywhere we sit & sleep! We also include dog-approved raised premium dog beds, memory foam dog beds, hammock dog beds, and burrow/cave dog beds.
A plethora of favorite dog toys to enrich your dog's environment and make his/her stay fun
Outdoor activities: beach fun, parks, socialization, enrichment, exercise, play with friendly dogs & people, and TLC, all focused on your dog's optimal care to keep him or her physically, mentally, and emotionally fit.
Dog massage therapy
Complimentary Los Angeles Pet Transportation with a Certified Dog Trainer and Behaviorist so you can stay out of traffic and relax at home.
Custom lighting catered to your dog's eyes and circadian clock
Climate-controlled fresh air and a bright, natural-sunlight-filled space
Dog report cards & pictures – so you don't feel left out of all the fun!
We're also the most detail-oriented dog boarding service in Los Angeles
Good dog parents get the big stuff right.  Great dog parents also care about the details.  If you're already wondering how we handle the "little stuff," we applaud you.
We always put safety and compassion over convenience and cost. Our boarding ranch home is designed with a dog's senses being paramount. For example:
When using aromatherapy for dogs, all of our candles are 100% organic soy-based or vegetable-based and free of paraffin.
We use cotton wicks and never use metal-core or lead wicks.
All of the oils we use in our candles and in our essential oils are pure, natural, and organic aromatherapy/therapy-grade essential oils.
We have Adaptil dog-appeasing pheromone (DAP) defusers plugged in at all times to help calm more-nervous dogs and help them Zen out in luxury.
Envision your puppy getting dog massage therapy while listening to Johann Sebastian Bach and other Baroque-period music, and/or Bob Marley and other reggae artists. (Both genres of music are shown to relax dogs.)
Our indoor space is meticulously cleaned with organic phosphate-free cleaning supplies. They won't irritate your dog's skin, nose, or overall health.
Our outdoor space is a fully fenced-in 5-acre dog heaven.
We use BPA-free plastic toys and bowls made from renewable and recycled materials.
Your dog will have access to clean and secluded parks, hiking trails and/or beaches.
Before bedtime, we offer an evening of canine massage, Kongsicles with organic almond butter and dog treats that put a smile on every pup's face.
Contact Fun Paw Care today to become a member and have access to the best dog boarding in Los Angeles
If you can already picture your dog nodding at thought of all that, please contact us today for more details.  A few things to know before you do: 
Here's a list of all recommended dog boarding products
Your dog needs to be:
People-friendly
Up-to-date on vaccinations, shots, and flea and tick prevention (you'll need to provide proof)
Freshly bathed, groomed, and free of fleas and ticks
Trained by Fun Paw Care
Separation anxiety-free
Dog Boarding Los Angeles Prerequisite:
Our exclusive dog boarding service is limited to Members only, offered on a case-by-case basis. 
Nightly Rates, Per 24-hour period. Includes a full day of curated dyadic Doggie Daycare