If you are looking for service dog training near me, you have found the very best service dog training Los Angeles California has to offer.
Service Dog Training Near Me, Los Angeles
List of all recommended service dog, and pet  products
You and your dog will learn more in one week (or longer!) than you ever thought possible!
What is a service dog? The United States Code of Federal Regulations for the Americans with Disabilities Act (ADA), which took effect March 15, 2011, defines a service animal as "any dog that is individually trained to do work or perform tasks for the benefit of an individual with a disability, including a physical, sensory, psychiatric, intellectual, or other mental disability."
Overview of Fun Paw Care's Positive Reinforcement Service Dog Training Options
(Jump Down List)
Option 1: Service Dog Training Boot Camp (Board & Train)
Option 2: Service Dog Behavior Modification, Troubleshooting & Obedience Task Training (Members Only)
Option 3: Online Service Dog Training Classes & Answers to All Service Dog Questions
Service Dog Training FAQs
How do I get a service dog? There are many ways to pursue service dog training. Los Angeles dog training from Fun Paw Care is individually catered to your disability and schedule. If you are a person with a disability who would benefit from a trained service dog, we can help.
Fun Paw Care trains service dogs, therapy dogs, psychiatric service dogs (PSD), and emotional support dogs/animals (ESD/ESA) in your home or on our 5-acre ranch to make you and your service dog as happy as possible. We improve the lives of people and their working companions.
Read on to find out more about each of our 3 specific Los Angeles service dog training services.
The Standard of Service Dog Training Near You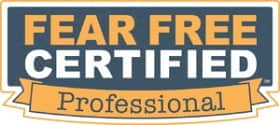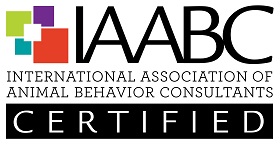 How Do I Train A Service Dog?
There are many ways to train a Service Dog. Los Angeles parents work with Russell Hartstein, a renowned Certified Dog Behaviorist and Trainer to train your Service Dog or you can also learn how to do it yourself.
Fun Paw Care does not breed or sell service dogs. We help train your dog to become a service dog. How to train a service dog depends upon a person's disability and the dog.
There are many different types of working service dogs. Fun Paw Care trains service dogs in LA, all over the Greater Los Angeles and the country for specific tasks to mitigate a plethora of disabilities.
Service dogs and other working dogs that we train are:
Psychiatric Service Dogs (PSD)
Mobility dogs
Autism Service Dogs – Autism Spectrum Disorder (ASD)
Animal-Assisted Therapy
Hearing dogs
Emotional Support Dogs (ESA) (not necessarily service dogs)
Therapy Dogs (not service dogs)
Russell Hartstein has been training service dogs for 30 years and was a member of the Disability Access Committee (D.A.C.), for 10 years! Appointed by two consecutive Mayors for his years of dedication and vast contribution to the community, people with disabilities, and training Los Angeles service dogs.
---
Option 1:
Service Dog Training Boot Camp Los Angeles (Board & Train)
Service dog training schools near you traditionally train service dogs at a dog boarding school training facility and then after a period are paired with a person with a disability. We offer this service on a limited basis to uphold the greatest quality, guarantee, and dedication given to each person and dog team.
We often get asked, how can I get a service dog trained by a Certified Dog Behavior Consultant (CDBC) and Certified Professional service Dog Trainer (CPDT)? We began offering service dog training at our facility (in a trainer's home) to cater to the busy schedules of our clients and to provide flexibility for people who do not have the time, skill or expertise to train a service dog, therapy dog, psychiatric service dog or emotional support animal.
While your service dog in training is in our care, they will receive:
Our first-class Service Dog Boot Camp Training in Los Angeles.
Socialization
Enrichment
Public Access training
Task Training for a disability
Proofing
Fluency
Generalization
Habituation
Husbandry
Please see our Service Dog Boot Camp for many more details
---
Option 2:
Service Dog Behavior Modification, Troubleshooting & Obedience Task Training In Los Angeles
Service dogs are traditionally trained at a service dog training facility and then after a period are paired with a person with a disability. Although we do not sell service dogs, we offer the service listed below (Los Angeles Dog Boarding and Service Dog Training), on a limited basis to uphold the greatest quality, guarantee, and dedication given to each person and dog team. However, we also realize the deficiencies rampant in the service dog training industry with this type of service.
There are several problems with this model that Fun Paw Care recognized and rectified:
Lack of qualified Certified Dog Behavior Consultants (CDBC) and Certified Professional Dog Trainers (CPDT) directing the service dog facilities to train, raise and teach service dogs
The proximity of the service dog locations. They are not typically close to a person's home
Time in which it takes to receive a well-trained service dog or to begin to learn how to train a service dog. On average there is a long waiting list often measured in years, not months.
Lack of individualization of a service dog. Yes, many disabilities require similar dog behaviors, but many disabilities are unique, and individuals with these disabilities need a highly customizable training regimen to train a service dog to mitigate their disability. Autism is an excellent example of where the spectrum of disability ranges greatly and where each service dog needs to be trained specifically to meet each person's needs.
Service dog trainers and companies often have inexperienced uncertified trainers and/or unqualified staff. Many service dog trainers have a subpar skill set, and ethics and yield substandard results.
Puppy raisers – Guardian doesn't see their dog throughout the puppy's formative years.
Service dogs not task trained
Age-specific – Often a service dog training facility neglects to help anyone but children. Many autism service dog organizations only service youth 5-14 years old. Everyone outside of those parameters is disregarded.
Cookie cutter, rigid design, and inflexible organizations. Dogs are often not individually task-trained but rather are trained to a predetermined list of tasks.
To combat these issues and to better serve people and our community we have developed an alternative option which is a more flexible, catered service dog training program. After you complete at least one Boot Camp, a Certified Dog Behavior Consultant (CDBC) and Certified Professional service Dog Trainer (CPDT) may come to your home and work exclusively with you and your dog. This service offers individuals a customized, first-class, service dog training experience without any restrictions.
Service Dog Training Los Angeles Prerequisite:
*In addition to the one-hour session, you receive a detailed service dog training and behavior analysis plan with abundant supporting resources
*Members Only
---
Option 3: Service Dog Training Phone / Video Consultations
Service Dogs, Emotional Support Animals (ESA), Therapy Dogs, what are they, and what's the difference? If you are confused about your dog's training criteria, your rights, or the laws regarding the different designations between different types of working dogs, this is the service for you!
Service dogs, Emotional Support Animals, and Therapy Dogs are not all the same or even related. If you are confused about the difference between the three different classifications/titles of dogs, the nuances, intricacies, and differences between them, we will explain them to you and help you make an educated decision about what is right for you, your family and your dog.
During our phone/video/email consultation, Russell will cover your questions, a host of service dog training and dog behavior solutions, pet/working animal/service dog rules, regulations, comprehensive dog advice, and many other topics, including but not limited to the following:
A personalized call from one of the only CDBC (Certified Dog Behavior Consultant) and CPDT (Certified Professional Dog Trainer) in Los Angeles and one of fewer than 200 worldwide, to discuss your specific needs and help you decide what your best options are.
A review of your dog's ontogeny and behavioral history via the questionnaire and any pictures and videos that you send.
A behavioral assessment of your service dog in training.
A thorough explanation of the analysis and treatment options, recommendations, prognosis, and the likelihood of improvement over time with each customized service dog training plan.
A follow-up comprehensive behavior analysis and detailed service dog training plan via email with abundant supporting resources to set you up for success.
How to make your dog a service dog.
Explanation of the differences between Service Dogs, Therapy Dogs, Emotional Support Animals, Canine Good Citizen Test, Licensing, Regulation, and laws about the ADA (Americans with Disabilities Act).
Details about what is needed for a dog to live in your home, whether it be a condominium, Co-op, or an (HOA) Home Owners Association, even if the home/condominium/HOA is not dog-friendly.
Renowned dog behavior and service dog training specialist to work with you to develop and put together a parent and dog resume to increase your dog's odds of being accepted in a building or community that does not allow dogs or discriminates against certain sizes, breeds, or quantity of dogs.
A review of BSL (Breed Specific Legislation) laws that may pertain to you, your dog, and your county.
Explanation of what laws pertain to you and your dog when traveling with your pet on airplanes, trains, public transportation, subways, buses, etc.
Review how to prepare your dog to travel with you (national and international) and what paperwork, equipment, veterinarian clearances, and training will be needed.
Your personal dog training protocol and training details required to achieve your goals.
Teachings about what all three designations are, how they pertain to you, your pet or working dog, and which dog training service is right for you.
Straightforward solutions. Cutting through the legalese and explaining in layman's terms the laws and rules that pertain to you and your pet or working animal.
Connection with a legal team that specializes in ADA, or animal/pet discrimination.
Follow up with relevant documentation and resources for your reference.
Don't let all of the subtle yet important differences in training dog labels stop you from understanding your rights, the laws, and the differences between a Service Dog, an Emotional Support Animal, or a Therapy Dog. Don't fall behind when it comes to laws and training. Don't get ripped off online being sold useless, unnecessary "certifications", patches, jackets, titles, or doctor notes. Keep in mind, in many states it is now a misdemeanor or felony to misrepresent your dog's abilities and/or title.
Whether you would like a service dog trainer, emotional support animal trainer, therapy dog trainer, or to learn more about the canine good citizen test or any other rules and regulations regarding dogs and working animals, Russell will help. Regardless if you live in Los Angeles, California, Miami, or overseas, call today to receive the most up-to-date rules, regulations, and laws as they pertain to you and your family dog, all in one place.
1 Hour – $495
(In addition to the one-hour session, you receive a detailed service dog training and behavior analysis plan with abundant supporting resources)
*Platinum Club Members receive complimentary Phone/Video Consultations
---
Frequently Asked Los Angeles Service Dog Questions
Please use this table to jump to a specific FAQ section below.
What Is A Psychiatric Service Dog (PSD)?
Many dogs help people with unseen disabilities. Mental disabilities to the extent that the ADA classifies them as a disability means that it doesn't matter how well trained your pet dog is nor if you have an emotional illness or are in need of an emotional support dog/animal. A mental illness does not necessarily mean that you are disabled. If you have a mental impairment but are still able to function and live life without a dog, you are not considered disabled by the ADA.
According to the ADA, you qualify for a PSD if your:
Mental disability prevents you from functioning at a minimal level. If you have a psychiatric disability that limits your daily life functioning to the extent that it would be impossible to live without professional help, you are considered to have a disability by the ADA that allows your working dog (not pet) to accompany you to travel with you and to go most public places where no dogs are allowed, such as airplanes, busses, trains, Uber/Lyft's, apartments, work, school, homes, movies, restaurants, stores, shopping malls, etc.
Dog is task trained to remedy/mitigate your specific psychiatric disability.
PSD is needed to survive.
If your dog is specifically task trained (not just general good dog behaviors) to mitigate your PSD disability and you meet the above ADA criteria you may call your working animal a  psychiatric service dog.
Generally speaking, if you are not sure if you need a service dog, you most likely don't. It is painfully obvious to a person with a disability that if they don't have the help of a service dog they cannot function.
Psychiatric Service Dog Disabilities That Warrant A PSD
There are several tasks and conditions that we can help train your PSD for. Some of the most common mental health disability conditions are when a person is affected by:
Post Traumatic Stress Disorder (PTSD)
Obsessive-Compulsive Disorder (OCD)
Severe Depression
Severe Anxiety
Panic attacks
Is an Emotional Support Dog the same thing as a Psychiatric Service Dog?
Many people incorrectly believe that an ESD is the same as a PSD.  They are not.
Now that Emotional Support Dogs (ESD) and Emotional Support Animals (ESA) are no longer allowed to travel with or fly with a person on an airplane, many people are naturally looking to turn their ESDs into Psychiatric Service Dogs.
It's a logical assumption because both an emotional impairment and mental disability are similar only in that they share the same "invisible" qualities that an outsider can not readily see if a person has a mental, emotional or psychiatric disability. However, this is where their similarities typically end.
Also worth noting is that psychiatric service dogs can also be emotional support animals but not the reverse.
If you have a PSD and would like to receive the best service dog training in Los Angeles please contact us today.
Difference between an ESA and a PSD
An emotional service dog while extremely valuable to many people and enhancing the quality of life for many, are not considered service dogs. There is a difference between an ESD that makes a person feel better, more secure, comfortable, confident, socially engaging, etc. vs. a PSD that performs specific tasks to mitigate a disability. Without a PSD a person with a disability would not be able to function and perform minimum life activities without the help of a service dog.
If the latter describes your current state, you may qualify for a PSD and your service dog will be required to perform tasks to mitigate your specific psychiatric disability.
Examples of PSD tasks a service dog can be trained for are:
A PSD dog rests their head on your arm for an OCD behavior such as arm or leg scratching.
A PSD applies pressure to a body part when a person has a panic attack
A PSD can be taught to calm a person in a PTSD episode by sitting on the handler or jumping up on their handler or turning the lights on in a room.
A dog can be taught to stabilize a person on medication who losses their balance or control.
A dog can be taught to clear or inspect a room for triggers that affect you.
A PSD dog can be taught to block people approaching and to create a safer space for social anxiety disorders.
Medication retrieval
How To Fly With Your PSD Or Any Service Dog
According to the new laws in place which take effect on January 1 2021 your service animal must be:
A Dog. No other pets or ESAs are allowed. Other pets or ESA's will be considered pets and treated according to each airline.
Task trained and have the legitimate qualified Certified Service Dog Trainer or organization such as Fun Paw Care, sign off on the U.S. Department of Transportation Service Animal Air Transportation Form. Your Certified Dog Behaviorist and Dog Trainer will likely be contacted and there are large penalties for falsifying records or training.
If you would like to fly with your PSD or any other service dog you will need to fill out the U.S. Department of Transportation Service Animal Air Transportation Form
A current letter from your mental health professional (within the last year) attesting to the clinical need of a PSD.
Do You Give Service Dog Certifications?
No ethical legitimate service dog trainer, behaviorist or any online company would sell Service Dog Certifications, ESA Certifications or any other type of Certifications without training and thoroughly evaluating your skills/knowledge, needs, and service dog.
If you are in need of a Service Dog Certification, or a PSD Certification to fly with your dog or your landlord or apartment requires a Service Dog Certificate, Russell Hartstein may provide a Service Dog, Emotional Support Dog, Therapy Dog, and/or CGC Dog Certification upon a thorough evaluation and rigorous training in Service Dog Training Boot Camp.
However, we do not sell Service Dog Certifications, Emotional Support Dog Certifications, or Therapy Dog Certifications nor is it ethical to do so.
Service Dog Certifications and all other Dog Training Certifications are contingent upon Fun Paw Care's expert Service Dog Training, analysis, and discretion.
If I Train My Own Service Dog Or ESA, Can I Get A Certificate?
We don't sell or provide Certifications for PSD, Emotional Support Animals, or any type of dog training Certifications without Fun Paw Care training your dog and/or thoroughly analyzing your knowledge/skill, and your service dog's behavior and task training.
We can provide service dog or ESA Certification if needed/desired, however, if you trained your service dog yourself or your dog was trained by another service dog trainer, Russell would still need to thoroughly analyze your knowledge/skill, service dog's tasks and behavior (both inside and outside) and make sure your dog is task trained for your disability and that your dog has no behavior problems in public around a multitude of stimuli. Public access training is equally important as task training.
For example, if your dog can perform operant tasks to mitigate your disability at home but is reactive, aroused, too friendly, fearful or stressed around dogs, cats, squirrels, people, etc., or any stimuli (animate or inanimate) outside of your home in any environment, your dog needs behavior modification before Fun Paw Care would consider offering a Service Dog Certification or any letter that deems your dog a legitimate working animal that is suitable to fly, travel or live with you where pets are not permitted.
I Traveled Everywhere With My Emotional Support Dog. How Can I Travel With My ESA Now With The New DOT Regulations Banning ESDs On Airplanes?
Unfortunately, you can not travel with your ESD any longer regardless of what you used to do. I would also write to your congressman and senator to let them know your thoughts about the new regulation.
It doesn't matter if your emotional support dog has traveled everywhere with you around the world for years.  The new laws do not allow emotional support dogs to travel with you.
If you do not have a disability as defined by the ADA, you may not travel with your working animal dog or pet under any circumstances. If you have a clinical disability as defined by the ADA your dog may qualify for a Service Dog.
Understand that a Service Dog takes hundreds if not thousands of hours of training either by you or by a service dog training professional.  In any event, an airline and the DOT application will likely contact a service dog trainer like Russell Hartstein and ask him to testify as to the hours of training, behavior, and task training ability of your service dog.
What Are My Options For Traveling With My Emotional Support Dog Now That It Is Illegal To Fly With An ESA?
You have many options for caring for your dog while you are traveling such as
Unfortunately, an ESA is no longer allowed to fly or travel with you. Make plans for dog boarding, dog daycare, and have a safe pet care plan way before you intend on traveling with your pet.
Can I Get A Certified Service Dog By Phone / Video Training?
No, it's not practical or realistic.
Service Dog Phone and Video Consultations are great for many scenarios. But a Phone/Video Service (or many of them) would not be an appropriate medium to evaluate or train a service dog.
Learning how to train a service dog is a long and expert intense, hands-on process. This is part of the reason it costs so much. It's a high-touch, multi-environment process where a Certified Service Dog Trainer and Behaviorist trains your service dog.
In addition, your service dog has to be tested and trained in so many environments and in so many ways. It is not possible to get a service dog trained via Phone and Video Consultations alone. Phone and Video Consultations serve as a wonderful adjunct to Dog Boot Camp however it does not replace it.
If you are an expert dog trainer and have years of experience, and expertise training service dogs a Phone/Video Consultation may be beneficial to help you in whatever areas you and/or your dog are struggling with. However due to the nature of Service Dog training, Boot Camp would be the most appropriate and only service that would offer your dog the best chance at becoming a service dog.
The only path and Service where Russell would be able to offer a comprehensive assessment and train your dog for public access and task training would be via a Service Dog Boot Camp.
When Should You Start Training A Service Dog?
At what age should a puppy start service dog training? A puppy training to be a service dog should start as soon as they are born from the breeder. Puppies begin their service dog training process in their neonatal, transitional, socialization, sensitive, and integration periods, from 1-21 weeks and continue in their juvenile period and older, ~21 weeks +.
Realistically since you will likely receive your service puppy in training at ~ 8 weeks, that is when your puppy should start their service dog training.
It is vital to take advantage of a puppy's sensitive period (roughly ~2-12 weeks) to set them up for success and to give them the best chance at passing their public access test.
A percentage of all Fun Paw Care sales goes toward volunteering and giving back via animal advocacy: rescuing and fostering homeless dogs and cats, and giving back via free community educational seminars.
If you want the very best service dog training Los Angeles and Greater Los Angeles has to offer, choose Fun Paw Care
* It is important to remember that in the context of the ADA, "disability" is a legal term rather than a medical one. Because it has a legal definition, the ADA's definition of disability is different from how disability is defined under some other laws, such as for Social Security Disability-related benefits.
The ADA defines a person with a disability as a person who has a physical or mental impairment that substantially limits one or more major life activities.