List of all the recommended dog, cat and pet products we use and recommend
Talk With A Certified Dog Behaviorist
Even before COVDI-19 had impacted the world, many people think that the only effective way to get help is to have someone come to their home. Nothing could be further from the truth. I have worked successfully with clients from all over the world.
Your remote dog training session will be with renowned behaviorist, trainer, founder, and cat and dog expert Russell Hartstein, CDBC, CPDT. We are Certified Dog Behavior Consultants (CDBC) and Certified Professional Dog Trainer (CPDT) experts. There are less than 200 CDBC worldwide! We offer dog training in Los Angeles, but our clients and pet parents come from and need help from all over the world. You no longer need to be in our physical locations or let distance stop your family from receiving the best dog training, behavior, and pet expert advice from real pet experts.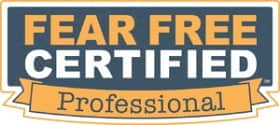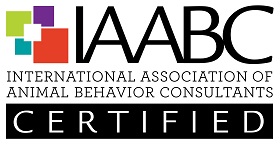 Why call a Certified Dog Behavior Consultant and Certified Professional Dog Trainer expert:
Expertise – Studied and trained for thousands of hours of dog training and behavior case evaluations and worked with thousands of dogs and puppies.
Safety – In a social distancing, Covid-19 world, telecommunications, and phone consultations are the safest and easiest way to get effective and comprehensive help.

Trust

– Trusted by industry professionals, veterinarians, CEOs, and celebrities worldwide.
Integrity – Honesty, transparency, accountability, and held to the highest ethical principles.
Convenience – On your time, in your home, on your schedule.
Certifications – One of less than 200 dog trainers and behaviorists worldwide, to be certified by two different independent certification bodies.
Experience – Decades of behavior and training experience.
Access – Get access to the most sought-after dog trainer and behavior specialist.
Economical – Much more economical than a private visit in your home or dog training class.

Instant gratification

– Solve your dog training, behavior, and all of your dog questions now.
Coronavirus has all of Los Angeles and the entire world staying at home to stay safe and healthy. Relax in the comfort of your own home and skip: travel time, rush hour traffic, paying for tolls, gas, parking, and taking a day off from work. Simply call and connect with a Certified Dog Trainer and Behaviorist immediately. Call us from anywhere in the world you have a cellular, data or WiFi connection, whether it be on a yacht, your country cabin, farm, ranch, city penthouse, or from your private plane, our phone/video/email consultation service is the easiest way for pet parents to receive the most immediate, trusted, up-to-date scientific, and compassionate cat and dog training and behavior advice from an international renowned pet expert. We are experts on all things dog and cat.
Over 75% of behavior problems are triggered and elicited from a cat or dog's internal and external environment. When we focus on changing their environment, the cat and dog's behavior changes.
Why look at Google and sift through the myriad of hypothetical conjecture, myths, and armchair experts when you have an expert to hear the facts from, to study your case and to work directly with your exclusive family, dog or cat.
Call a Certified Dog Behaviorist and Training expert and have Russell explain the relevant facts, details, and nuances that affect your unique situation. Russell has been studying dog/cat nutrition, ethology (non-human animal behavior) and training for decades and are a (CDBC) Certified Dog Behavior Consultant, one of fewer than 200 worldwide! During our phone/video/email consultation, Russell will cover your questions, a host of dog behavior and dog training solutions, pet/working animal/service dog rules, regulations, comprehensive dog and cat advice, and many other topics, including but not limited to the following:
How to stop dog aggression and problem behaviors and teach new appropriate behaviors.
Tips and tricks on how to train your dog.
Environment – outdoor, indoor, and home set up.
Feeding advice, times, quantities, locations, and rituals.
Nutritional and exercise guidance.
Socialization and public access solutions.
New puppy set up and issues.
Dog toys and equipment we recommend.
What to buy before getting a puppy or older dog.
How to get a dog to love their toys.
What type of exercise, enrichment, and stimulation should my dog be receiving?
Feeding a dog dangerous food or healthy foods?
How to do positive reinforcement dog training without bribing your dog.
Which dog service is best for you and how to get a service dog?
Help to get your dog into a pet-friendly apartment?
Medical, physical or behavioral issues surrounding your behavior and nutrition protocol.
I have a "Pit Bull," and my building, county, or apartment building won't allow me to live there.
What is a service dog and how can my dog become one?
Does a dog need to be certified to be a service dog, therapy dog, or emotional support animal?
Do I need a letter from my doctor or dog trainer certifying my dog as a therapy dog, service dog, or emotional support animal? What do the laws say?
What do I need to fly with my dog or to have my dog live with me?
What is a therapy dog?
What is Emotional Support Dog Training or an ESA?
How can my dog live with me in my home even though the building doesn't allow it?
How can I fly with my dog and what is needed?
What do I need to travel with my dog internationally and nationally?
What is a CGC (Canine Good Citizen) test and should my dog get one?
Certified Dog Training experts will answer all of your questions and ask some important ones you haven't even thought of! Your consultation will be an essential informational session that you and your family will learn a great deal from! So bring a pen, paper, and your questions and let's get started!
Don't spend hours going through internet forums, call us today to hear from the Certified Behavior, Training, and Nutrition experts!
Talk With A Dog Behaviorist
1 Hour – $495
(Included are a detailed dog obedience training and behavior analysis plan with abundant supporting resources)
*Platinum Club Members receive complimentary Phone/Video Consultations