Steve Guttenberg Teams Up With Russell Hartstein Of Fun Paw Care
Supporting Service Dogs & Homeless Dogs in Conjunction with 2 Noteworthy Charities!
I am thrilled to announce: film star, actor, dog lover, and one of my closest friends, Steve Guttenberg will be teaming up in support of Los Angeles Dog Training Fun Paw Care to raise awareness for service dogs and homeless dogs.
We will take part in two events to build awareness of how service dogs can benefit the disabled and will promote the adoption of shelter dogs to function as service dogs.
These events will be run in conjunction with two noteworthy charities dear to my heart, Ability Explosion, which supports people with disabilities, and the Sabrina Cohen Foundation aimed at providing a better quality of life for those with paralysis.
Through training, education, and awareness, Steve and I will work to advance the understanding of service animals and these charities, as well as promote the adoption of shelter dogs to serve as service dogs, therapy dogs, and Emotional Support Animals.
I began service dog training years ago in my quest to help human and nonhuman animals. The idea to rescue dogs that were slated for death, and turn them into service dogs came about from the millions of adoptable dogs that are needlessly killed every year and the millions of people that could benefit from a task-trained service dog or other types of assistance dogs.
Homeless dogs, just like bred dogs, can be trained to assist a person in a number of ways and functions including but not limited to:
PTSD
Insulin/Diabetic detection dogs
Autism Service Dogs – Autism Spectrum Disorder (ASD)
Animal-Assisted Therapy
Hearing Dogs
Mobility Dogs
Psychiatric Service Dogs (PSDs)
Seizure Alert/Response Dogs
Guide Dogs /Seeing Eye Dogs
Steve is a dog lover and comes from a long line of dog-loving family members, and is a passionate and loving soul who shines wherever he goes. His list of accomplishments and philanthropy are too long to list here but his works were recently recognized when he was given a Star on the Hollywood Walk of Fame.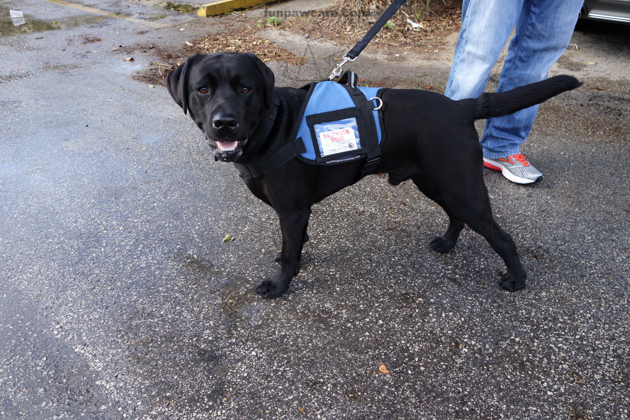 Please see this Press Release for more information.