Steve Guttenberg Teams Up With Russell Hartstein
Dog training and behavior modification are not only my career of choice but my passion. As a natural extension of this passion, I thrive on turning homeless dogs into service dogs to help others. The largest reason why millions of dogs and cats are killed in our shelter system year after year is not because of cancer or any medical condition, it is because of poor behavior. Too often what facilitates this process is when pet parents abdicate teaching dogs how they would like their dog to behave.
In Miami Dade alone, they unnecessarily have killed over 20,000 friendly adoptable, loving dogs and cats each year, over a 100 a day! – crazy numbers! What adds to this genocide is antiquated, regressive, discriminatory laws such as BSL (Breed Specific Legislation) which is not supported by science or any educated professional. Such policies, which are founded in fiction by politicians looking to get elected, lend to the unnecessary slaughter of beautiful sentient beings.
As long as we oppress other living beings we will create a culture of oppression.
My close friend, film star Steve Guttenberg has come to Miami to support this cause with me. Together we will help turn homeless dogs into service dogs and to bring awareness to this epidemic. We are also bringing awareness to outstanding charities such as the Sabrina Cohen Foundation which teaches and lobbies for people with disabilities who would benefit tremendously from a service dog.
The killing of dogs must stop. We need to forge relationships where there is a mutually beneficial relationship built on love, understanding, and help between canine and human animals.
Miami Dade Animal Services was in attendance showing off some of the very dogs who are at high risk of being killed every single day. Please adopt don't shop. It was an awesome event and many peoples' hearts were stolen by these gorgeous pups that may not be here tomorrow if not adopted today.
Steve and I were presented with a key to the city and honor bestowed to us by Mayor Levine and I was awarded a certificate of recognition for my service dog training by Mayor Philip Levine and Commissioner Micky Steinberg.
The crowd then walked across the street to raise awareness and funds for the Sabrina Cohen Foundation by spinning to some energetic tunes at Fly Wheel. The event was a huge success as people packed the spin class to support Sabrina, service dogs and to meet Steve Guttenberg.
Modified bikes were brought in and people of all abilities spun to the pumping tunes! It was truly awesome!
Thank you to all of those that came out and who are behind the scenes to make these events possible and successful. These events are monumental undertakings brought together by compassion, love, passion and hard work.
The idea that some lives matter less is the root of all that's wrong with the world.  ~ Paul Farmer
Love Fun Paw Care and want to go steady?
Subscribe to our blog today and sign up for our bi-monthly newsletter.
Comment below! Don't forget to share and follow.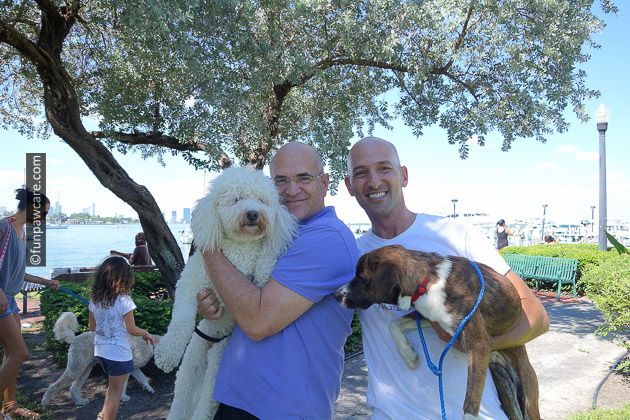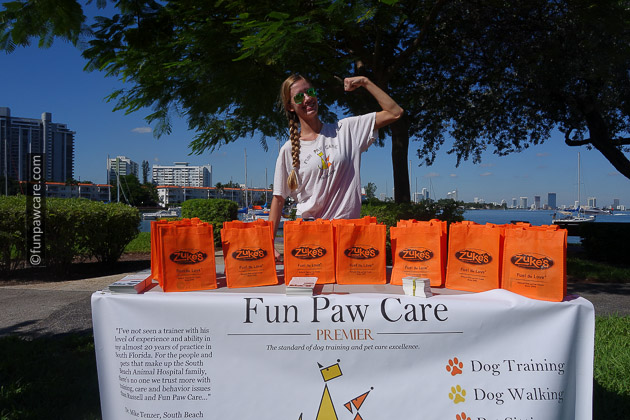 Love Fun Paw Care and want to go steady?
Subscribe to our blog today and sign up for our bi-monthly newsletter.
Comment below! Don't forget to share and follow.